Salang Tendrel (ground breaking ceremony) for Shedra
On 11 June 2022, the Salang Tendrel was conducted by the Khenpos, Tulkus, Lopens and Monks of the Monastery.
This new infrastructure will serve as the main academic building for the Shedra. Currently, the monks do not have a proper place to conduct classes and the Shedra is mixed with the Dratshang. With the completion of this infrastructure, the monks of the Shedra will have an independent building where they will live and study.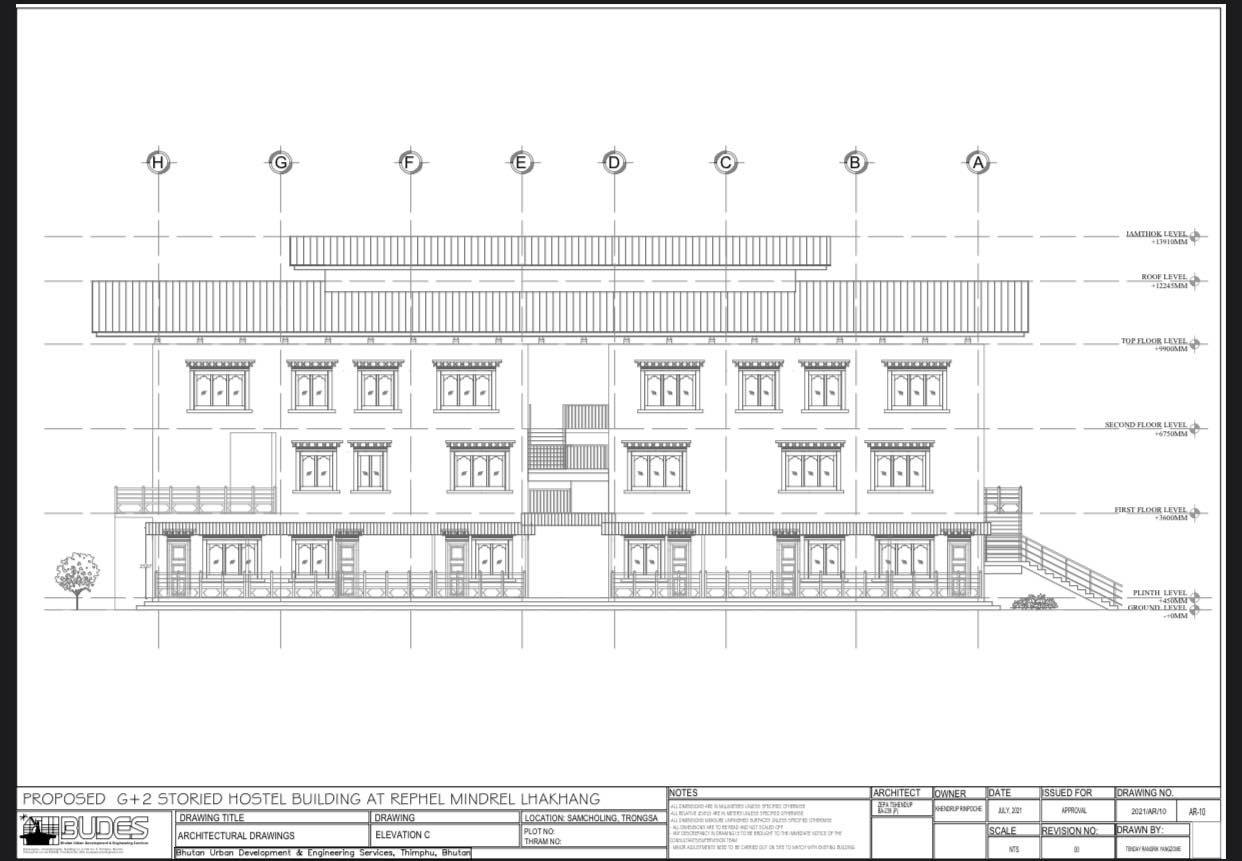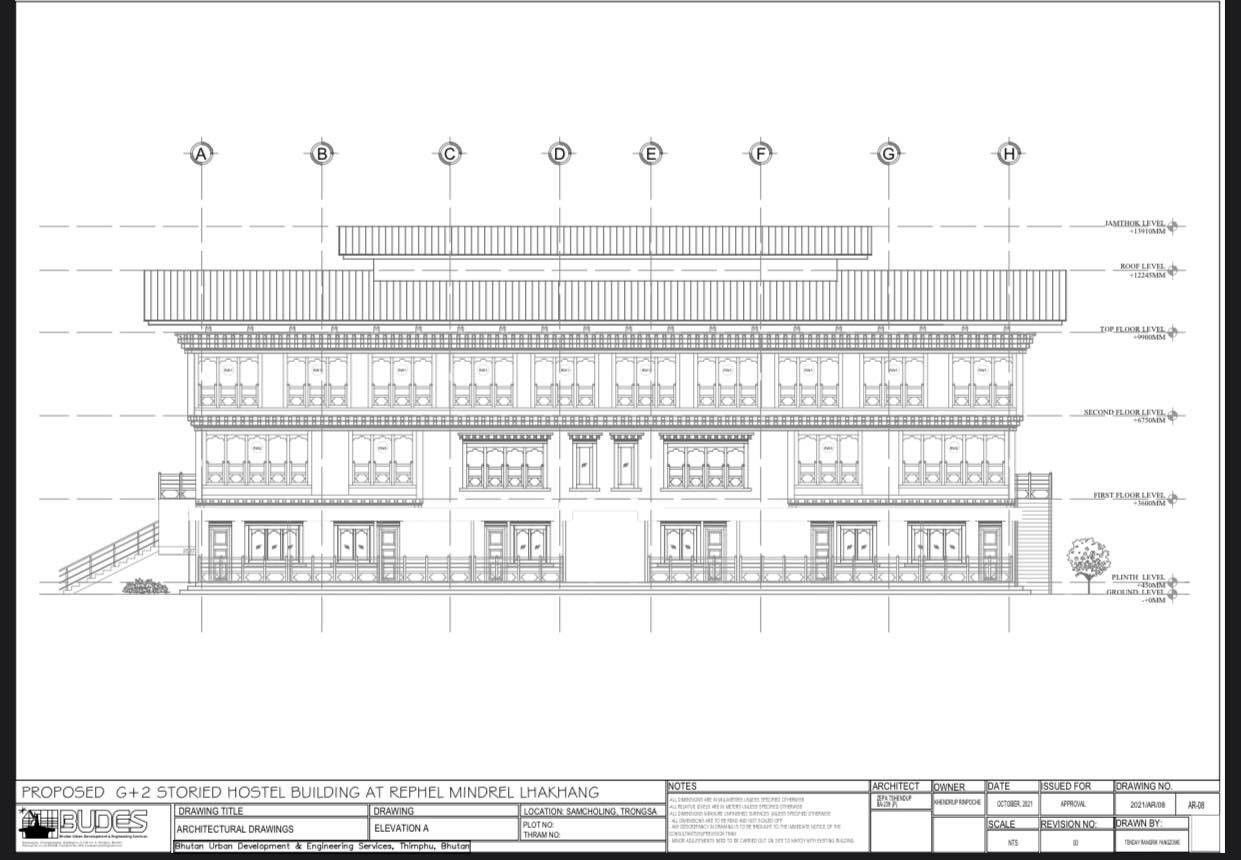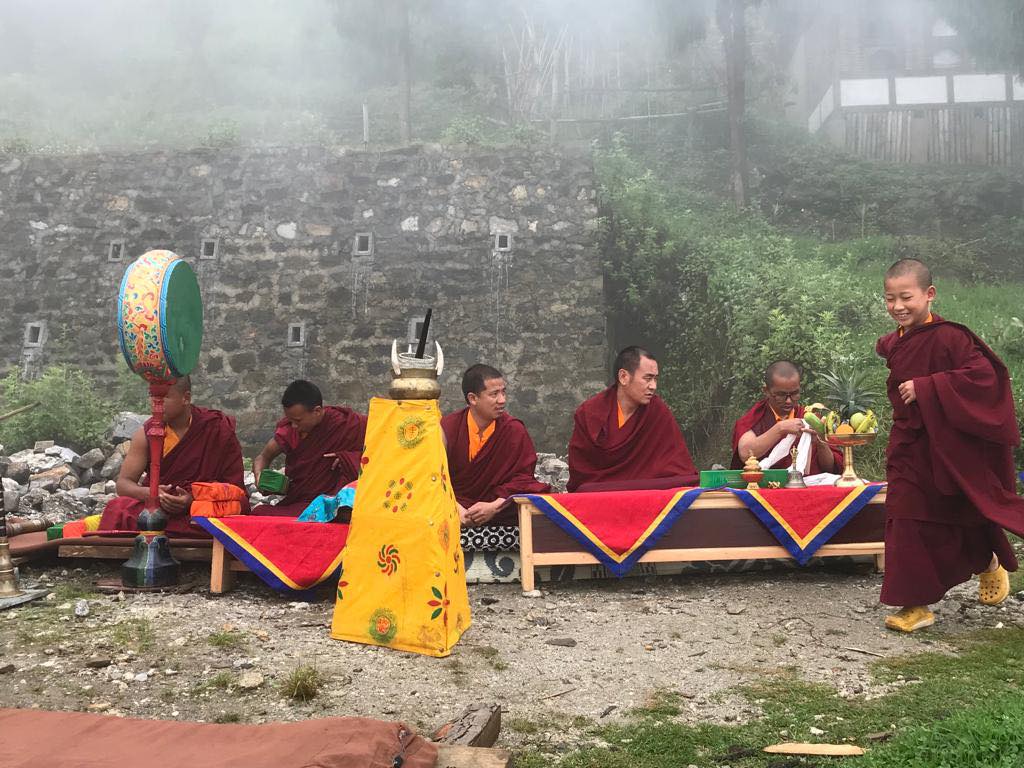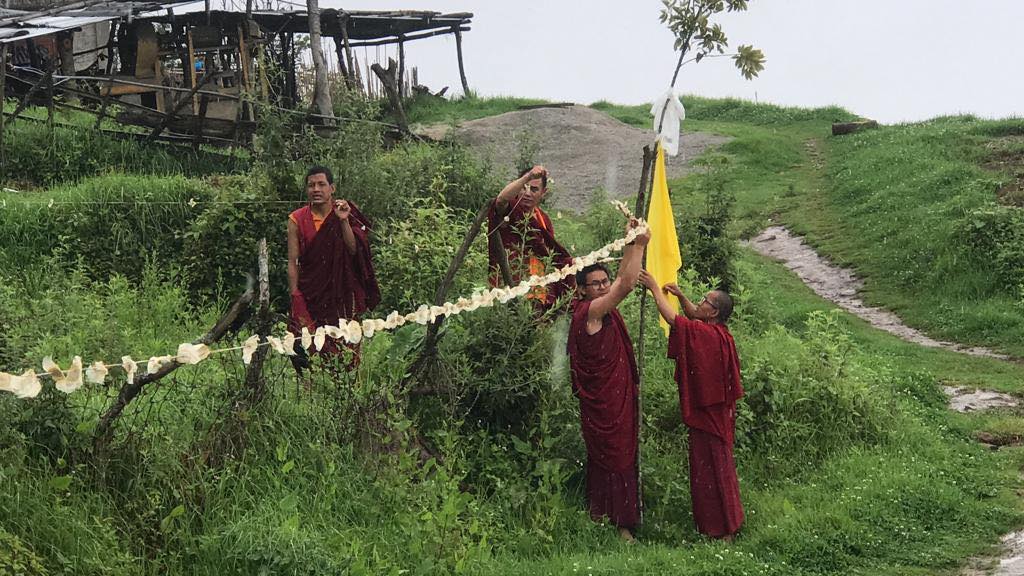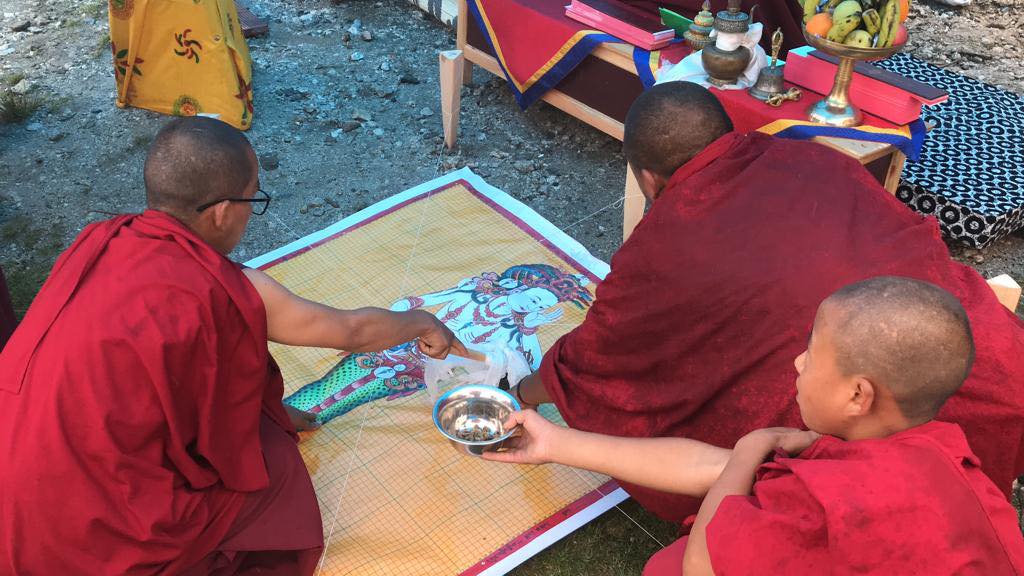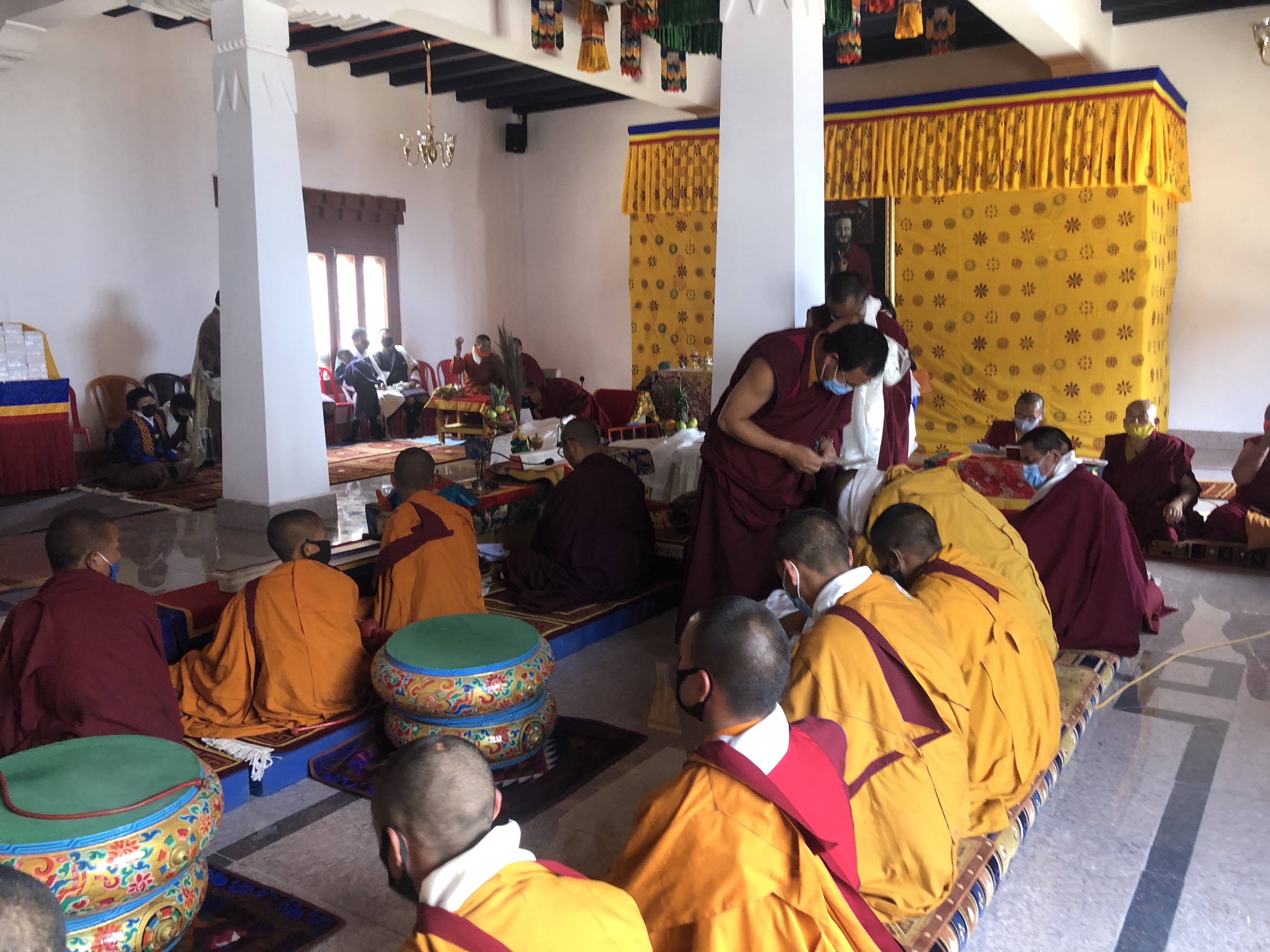 Inauguration of Sangchen Ogyen Tsuklag Academy
Graced by Kyabje Khenchen Katyayana, the Sangchen Ogyen Tsuklag Academy was inaugurated on 27th March 2021 with 9 students, 4 teachers and a Khenpo.
Once monks complete their studies in the Sangchen Ogyen Tsuklag School (Dratshang), the Academy will provide the right opportunity and resources for further research and contemplation of Buddhist Studies. After graduation from the Academy, one can choose to enter into retreat at Drupdey Pelchenkhang.
Rinpoche's 32nd Birth Anniversary Celebration
On Rinpoches 32nd birthday anniversary on 9th May 2021, the family of Sangchen Ogyen Tsuklag Monastery offered Khandro Tenzhug to Monla Khedrupchen Rinpoche to pray for Rinpoche's long life and continued good health.
The Monastery also planted 32 tree saplings to celebrate the 32nd birth anniversary of Rinpoche, in keeping with Rinpoche's wish to plant a tree every year on his birthday.
We thank all friends and devotees of Rinpoche for sending in their thoughts, prayers and aspirations today. Let us all pray that Rinpoche lives a long and healthy life so that he may continue to turn the wheel of Dharma and benefit countless beings.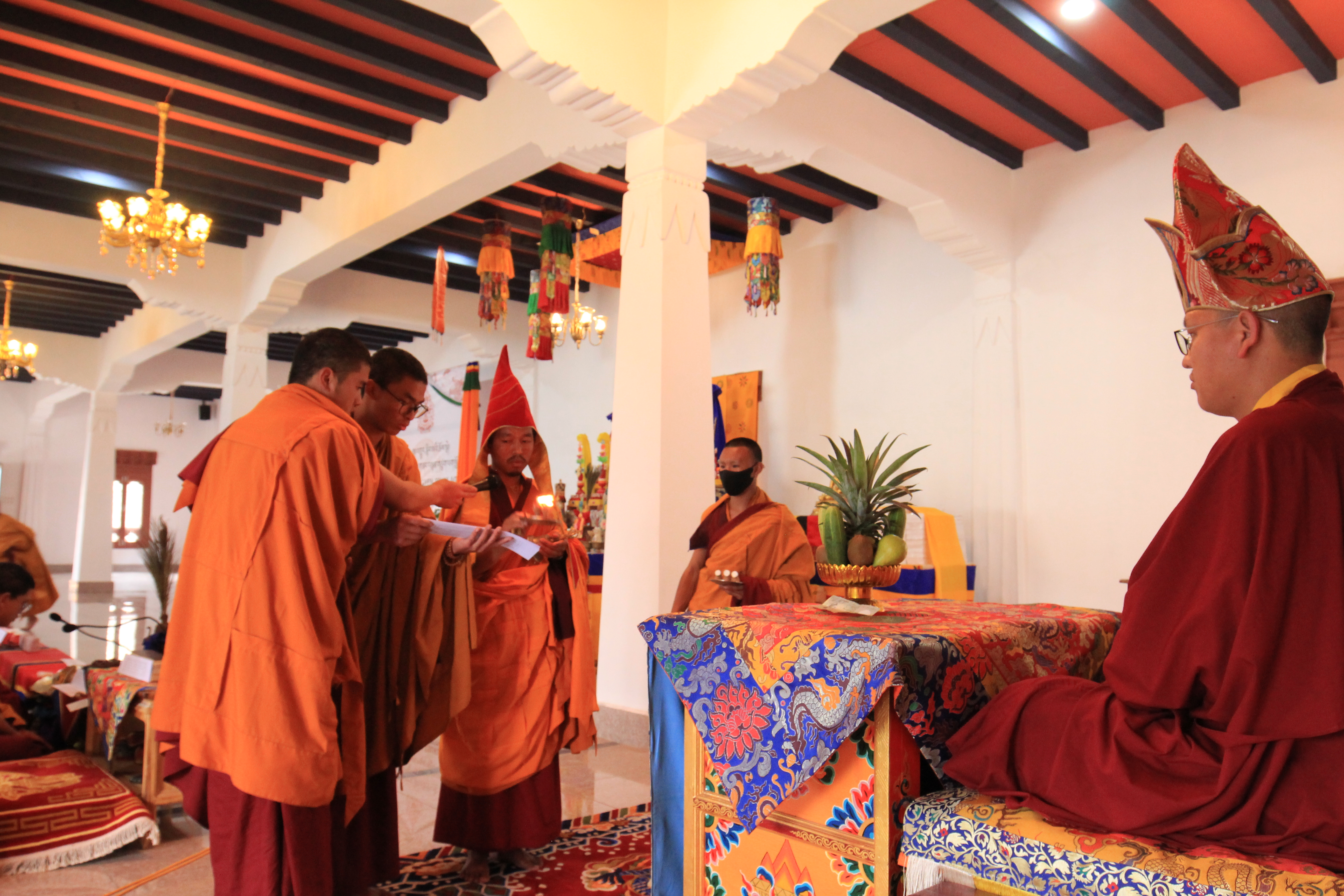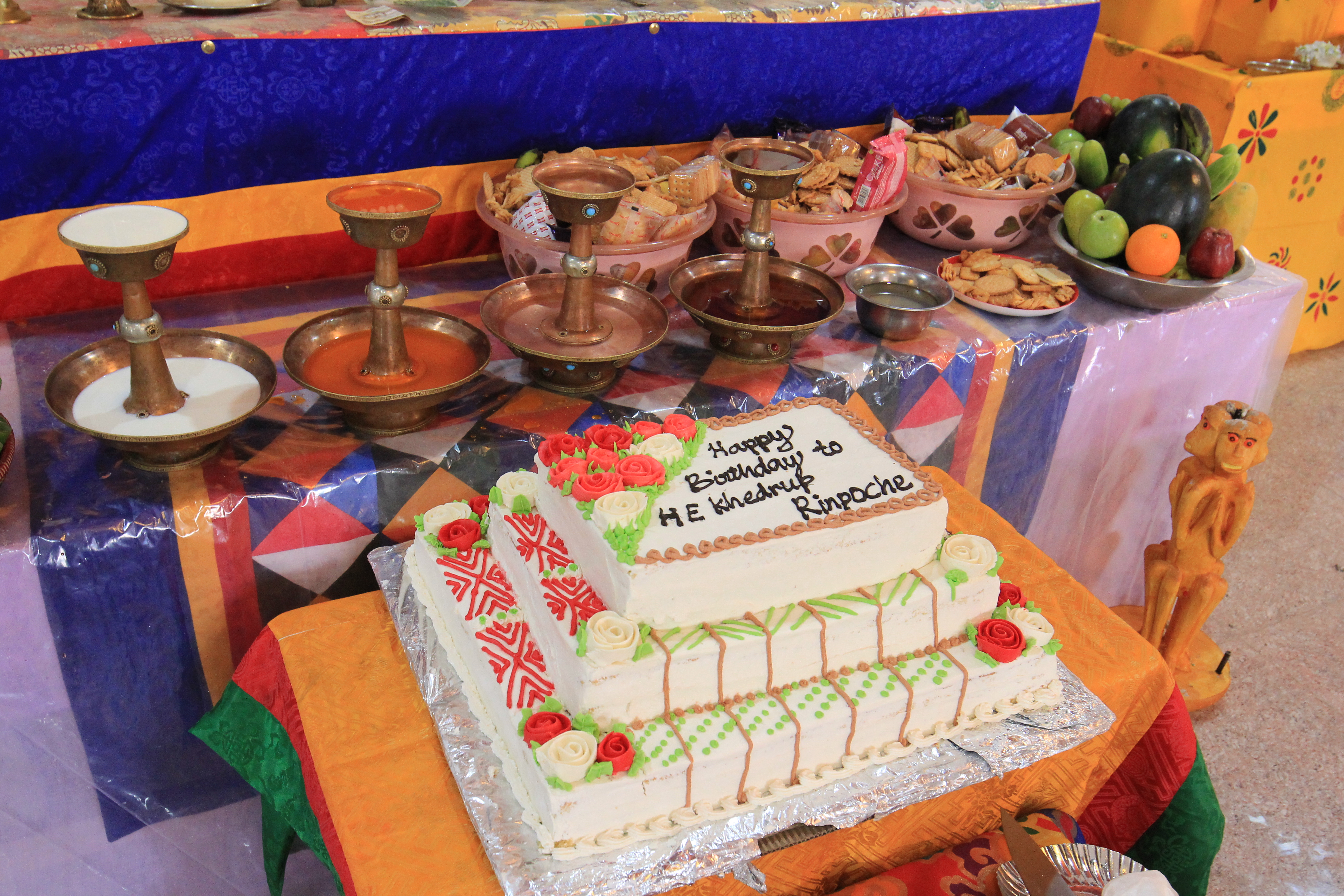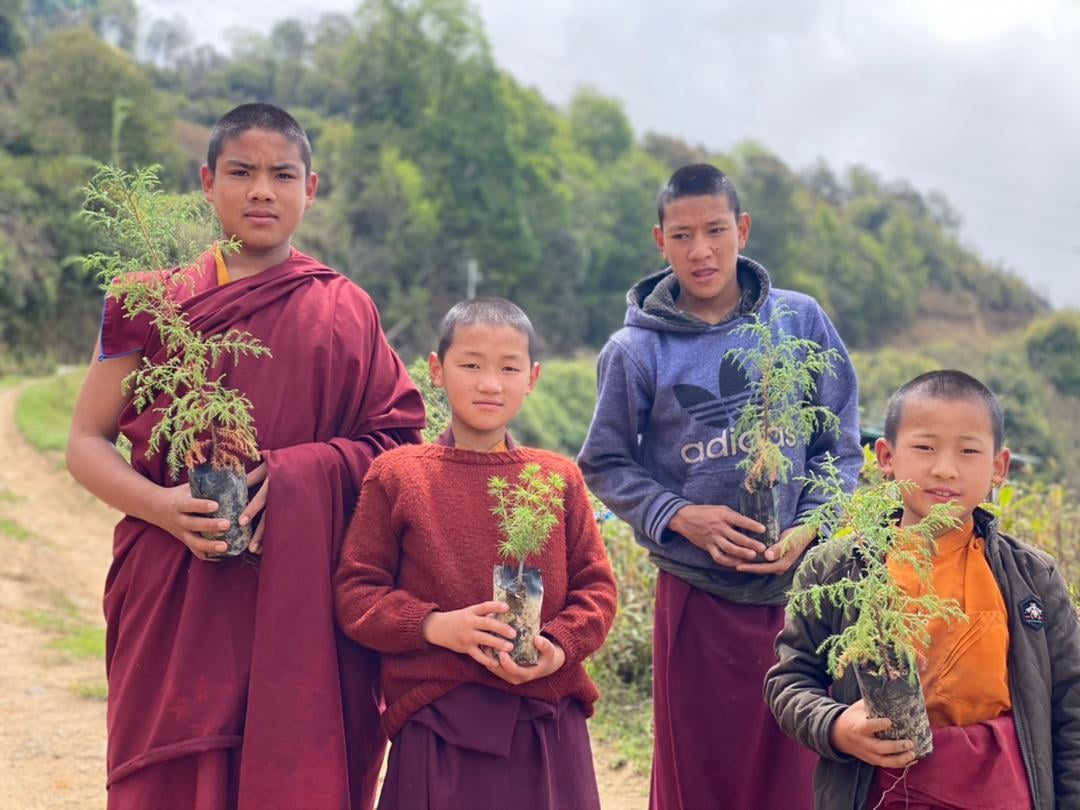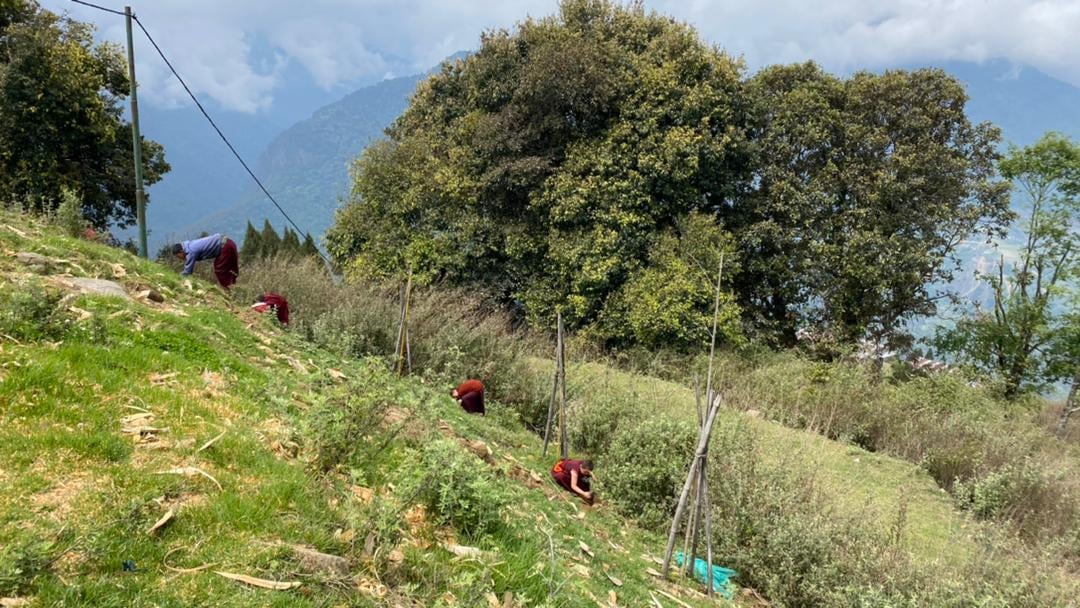 Tree Plantation
Plantation of 32 tree saplings in celebration of the 32nd birth anniversary of Monla Khedrup Rinpoche on 9th May 2021.
May the trees contribute to the environment, the community and the world for generations to come.
Shechen Rabjam Rinpoche Visit
Shechen Rabjam Rinpoche visited the Sangchen Ogyen Tsuklag Monastery on 17th May 2021 at the request of Khedrupchen Rinpoche and blessed everyone at the Monastery.