The construction of Tshokhang (conference hall) was completed in March 2021. 
The Tshokhang has a capacity of over 500 people and will have an altar of Jambayang Mrawai Singye (Manjushri Lions' Roar) at the centre with additional statues of Gyalwa Longchen Rabjam, Rigdzin Jigme Lingpa and Khedrup Jigme Kundrol – some great masters of the glorious Longchen Nyingthig Lineage.
Construction of Jampelyang Mrawai Singye Kudra
(Statue of Manjushri Lion's Roar)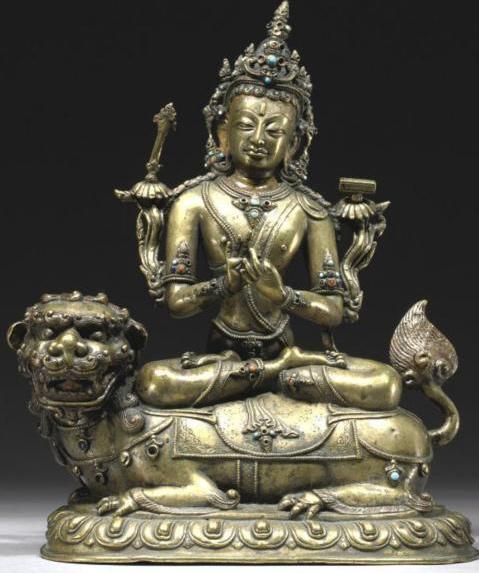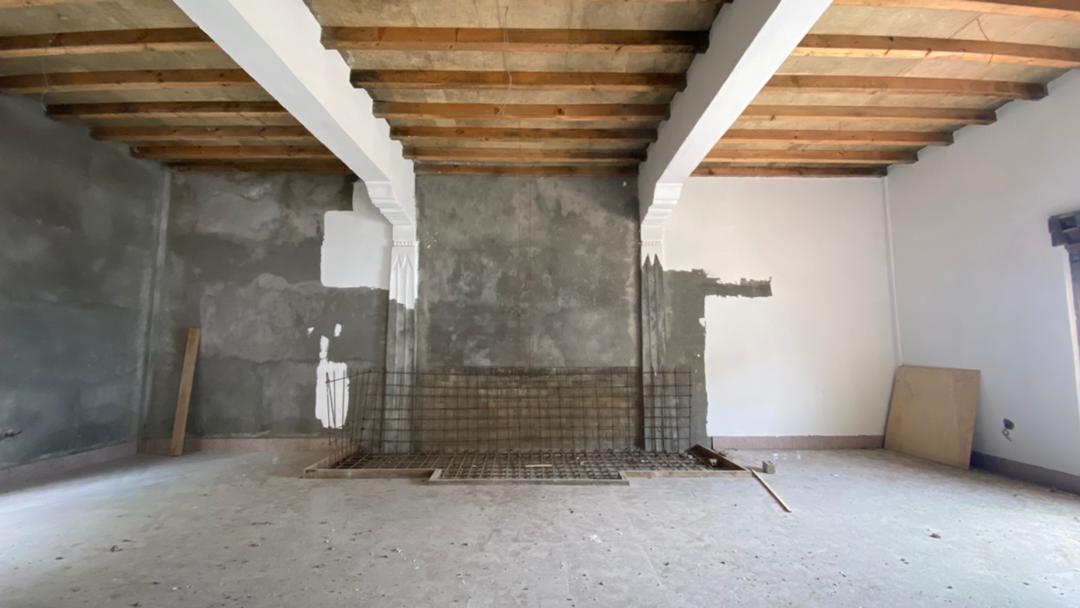 The center-piece of the Tshokhang (Grand Assembly Hall) in Sangchen Ogyen Tsuklag Monastery will be an altar dedicated to Jampelyang Mrawai Singye or Vadisimha Manjushri which translates to 'Manjushri Lion's Roar' as he is riding on a lion.
Jampelyang is one of the eight Boddhisattva's and the patron Buddha of Wisdom. In his most famous form; in his right hand, he holds a flaming wisdom sword which cuts away the roots of ignorance from our lives and in his left hand, he holds the stem of a lotus on top of which rests a 'Perfection of Wisdom' text which is symbolic of his practice granting wisdom.
This form of Manjushri is most powerful of the five manifestations as per Jamgon Mipham Rinpoche who said that anyone who meditates and pays homage to Jampel Mrawai Singye is granted swift wisdom and insight.
The lion itself is symbolic of bravery and courage.
This Kudra (statue) currently does not exist anywhere in Bhutan therefore it will be one of a kind.
Because of this, with the aspiration that Jampel Mrawai Singye swiftly bestow wisdom to anyone who pays homage to him, a 6 feet tall statue of Jampel Mrawai Singye will be built as the center piece along with few statues of other important masters of the Longchen Nyingthig Lineage namely Longchen Rabjam, Jigme Lingpa, Jigme Kundrol & Zhabdrung Ngawang Namgyel.
For 5 statues, considering the
i. actual body
ii. zung installations
iii. painting
iv. phodrang (shrine / altar)
the projected budget is USD 48,000 or Bhutanese Ngultrum 35,00,000.