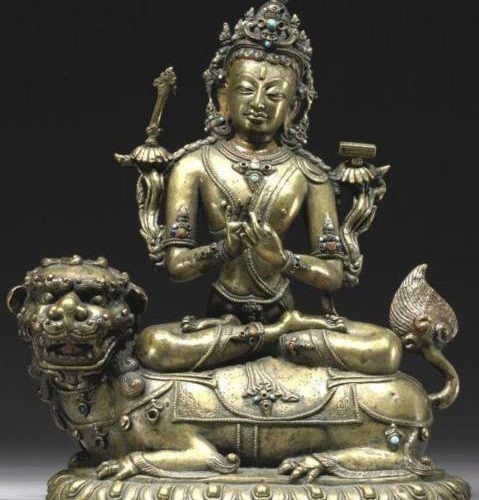 Jampelyang Mra-wai Singye
Jampelyang Mrawai Singye is one of the five forms of Jampelyang (aka Manjushri), Buddha of infinite wisdom and one of the eight Boddhisattvas. The lion symbolises bravery and courage, second to none. There have been accounts of people who meditated on Jampelyang Mrawai Singye for only 3 nights and achieved miraculous intelligence with which only going through the scriptures once was enough for them to remember and teach for a lifetime.
The center-piece of the Tshokhang of Sangchen Ogyen Tsuklag Monastery will be an altar dedicated to Jampel Mrawai Singye.
The project is expected to be completed by February 2022. Additional info on this project can be found here.
Please write to us at secret[email protected] should you wish to support this cause.